Domaine Alary
Winegrowers since 1692

For several generations, the Alary family is linked to Cairanne.
It was during the reign of Louis XIV that the story of the Estate started. In 1692, André Alary settled in Cairanne to cultivate land. Mix farming was essential in the wine estate in the last centuries: silkworms, grace, wheat, and arboriculture. However, at the beginning, the vines had a considerable place. The first agricultural land-register of the commune dates back
to 1414, when there were already 100 lots of vineyard. The other crops all had, at a given time, decreased before disappearing from the local landscape for various reasons. If the vine have almost disappeared with the phylloxera disease at the end of the 19th Century, it has become, since the 20th Century, the backbone of the village. The recognition of the wines of Cairanne has contributed to the development of the viticulture on a favourable territory. Associated to exceptional terroirs, the vine fills all the hills until the plains. The diversity and the characteristics of Cairanne's terroirs offer fine white and red wines.
READ MORE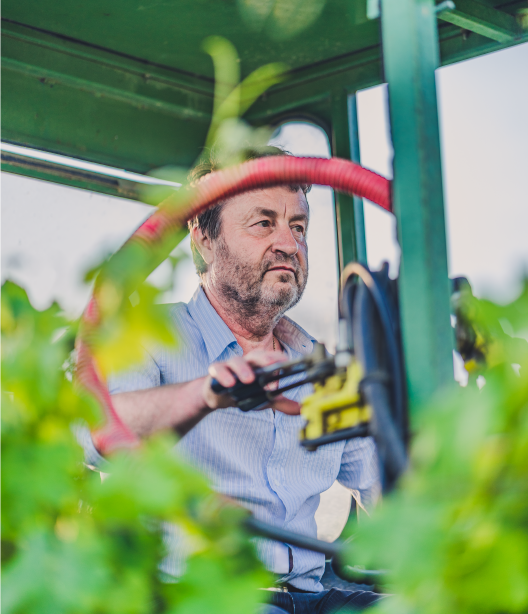 THE VINEYARD
Discover the vineyard
of Domaine Alary
The vineyard extends on 29 hectares, of which 24,5 hectares in red and 5,3 hectares in wite, only on the territory of Cairanne.
READ MORE
NEWS
News of
Domaine Alary
Domaine ALARY selected as one of the Best Wines of France 2023! For the newest edition of the sacred book

We are really Proud to be named one of the 10 most exciting estate of southern Rhône in the

Discover our new website created by Agence Arome.