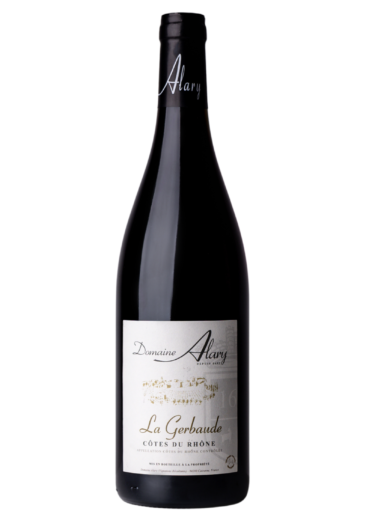 Côtes du Rhône Rouge
La Gerbaude

Grenache, Syrah, Carignan
Tasting note:  The nose is expressive, complex with dominant notes of red fruit (blackcurrant, strawberry) that grows to the mouth. The palate is smooth, round with a real sense of sweetness. Supported by fine tannins and a velvety mouth with a lot of persistence and volume.
Food pairing: This fruity and charming wine will perfectly pair with lamb chops, a sirloin of pork or beef ribs. A spinach/goat cheese tart will please the veggie.
Côtes du Rhône Blanc
La Chèvre
d'Or
Clairette, Viognier, Roussanne, Grenache blanc
Tasting note:  A touch of white flowers at first, with aromas of acacia, hawthorn and light notes of fresh hay, enhancing the whole bouquet and giving it great finesse. The palate is carried by a beautiful acidity and mineral notes. The Viognier brings out the richness and notes of apricot. As for the Roussanne, it brings out the saline side, enhanced by the notes of lime blossom and honey. The finish, long and fruity, is carried by a hint of bitterness from Clairette.
Food pairing: A wine perfectly suited for fresh seafood or salt-crusted fish. It will also pair with richer foods such as fondue, creamy pan-fried snails, brown butter scallops with Parmesan risotto, or simply as an aperitif.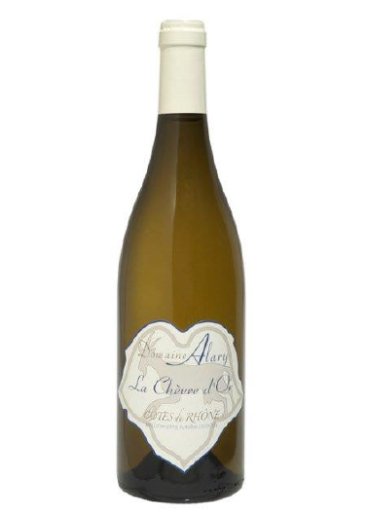 Côtes du Rhône Rosé
La Gerbaude

Grenache, Syrah
Tasting note: Robe de couleur vive aux reflets saumonés, nez puissant très aromatique, bouche souple sur les fruits blancs.
Food pairing: En apéritif, ou avec une cuisine méridionale, de la charcuterie, des viandes blanches