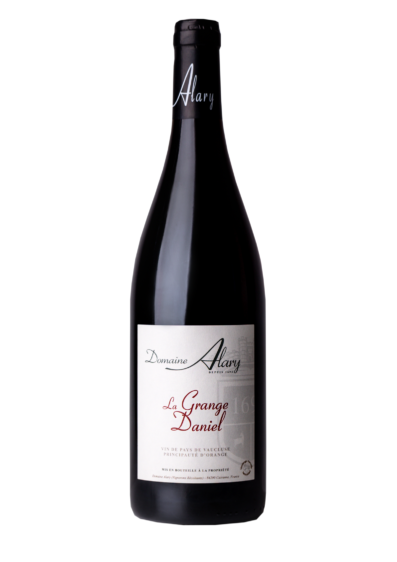 IGP Vaucluse, Principauté d'Orange
La Grange
Daniel
Grenache, Syrah, Mourvèdre, Cinsault
Tasting note: The color is a mix between ruby and purple. With quite an open nose carried by aromas of red fruit, mild spices (white pepper) and notes of bay leaves and rosemary. The attack is fresh and the mouth is soft. The tannins are present but nicely melted, giving roundness, volume and softness to the palate.
Food pairing: Everyday wine, summery, you can drink it during a nice barbecue in the evening or with some charcuterie boards for cocktail hour.
100% Counoise
Tasting note: Close your eyes and get ready to travel. An atypical wine that will take you on a Burgundy journey. The grape variety "Counoise" is one of the traditional grape varieties of the Southern Rhône Valley, also called "Pinot de la Vallée du Rhône" because of the light, shiny and pale reddish color. It is a fruity and gourmet wine with fresh and intense aromas of crushed strawberries and fresh tobacco underlined by sweet spices of white pepper. On the palate, the tannins are melted and silky with a good length on the palate.
Food pairing: Perfect for the hot summer days. You can drink it chilled or at room temperature, this wine will suit both meat and fish dish. Also great with an appetizer. Creative and inventive dishes only !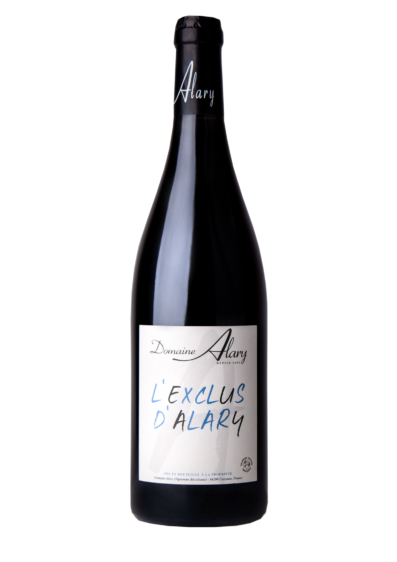 IGP Vaucluse, Principauté d'Orange
La Grange
Daniel
Roussanne, Picpoul

Tasting note: Fresh and greedy nose, with notes of white flowers and honey. Very silky and expressive on your tongue with notes of honeysuckle, apricots and pear which brings out fresh fruit and lightness. A feeling of harmony, balanced with light bitterness that comes from Roussanne, carried by a beautiful acidulous finish.
Food pairing : Great for cocktail hour, it will also pair perfectly with your summer salads, an asparagus soup or fish. The powerful aromatics will suit sweet spices and more oriental cuisines (tagine, madras curry, coconut milk-based dish).
3 stars for Drink Rhône in 2014
89/100 for Parker in 2014
1 star for Hachette in 2015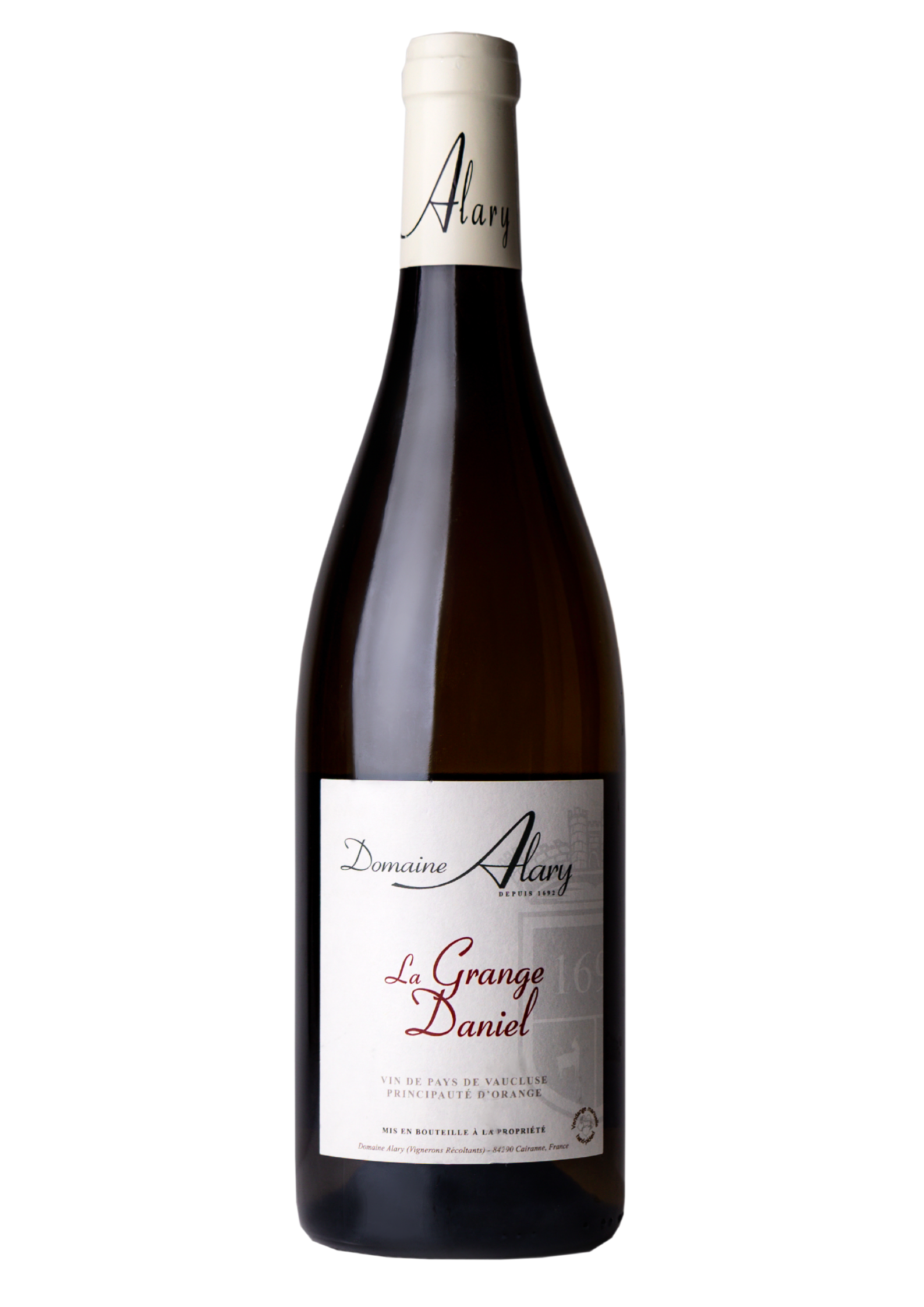 Vin de Pays de la principauté d'Orange
Le P'tit
Alary
The last born of Alary estate is the version Bag in Box of the Grange Daniel !
Conservation : 4 months
Packaging: Bag in box of 5 and 10 litres